If you're searching for a way to teach your child valuable skills, assist them in choosing a rewarding career path, and promote their creativity, coding is a great option. Opportunities for successful employment are abound in online coding courses such as Microsoft's MakeCode.
MakeCode is a good option for teaching kids who want to code as it's totally free, it offers resources for anyone at different skill levels and even incorporates some of your child's favorite games like Minecraft.
These courses are becoming more popular as students and parents all around the world realize the numerous advantages of pursuing these careers. If you want your child to have the finest opportunities possible, coding may be a fantastic avenue to go, and here's why MakeCode can be an amazing place to start.
What is MakeCode and What They Do
MakeCode is an online education platform offered by Microsoft to raise the next generation of coders. It offers coding courses, activities, and projects that give kids the foundational skills they need to mod their favorite games, create games of their own, and take on complex and professional projects.
This self-paced online program was designed to teach students practical coding skills. MakeCode contains various resources and tools that may transform anybody from a novice to a coding master, and it is well-known for its simple-to-understand information.
The courses use genuine programming languages like Java and Python and will keep your student up to speed on current developments. Students will design their own games, mods for some of their favorites, and lay the groundwork for future success in the programming industry.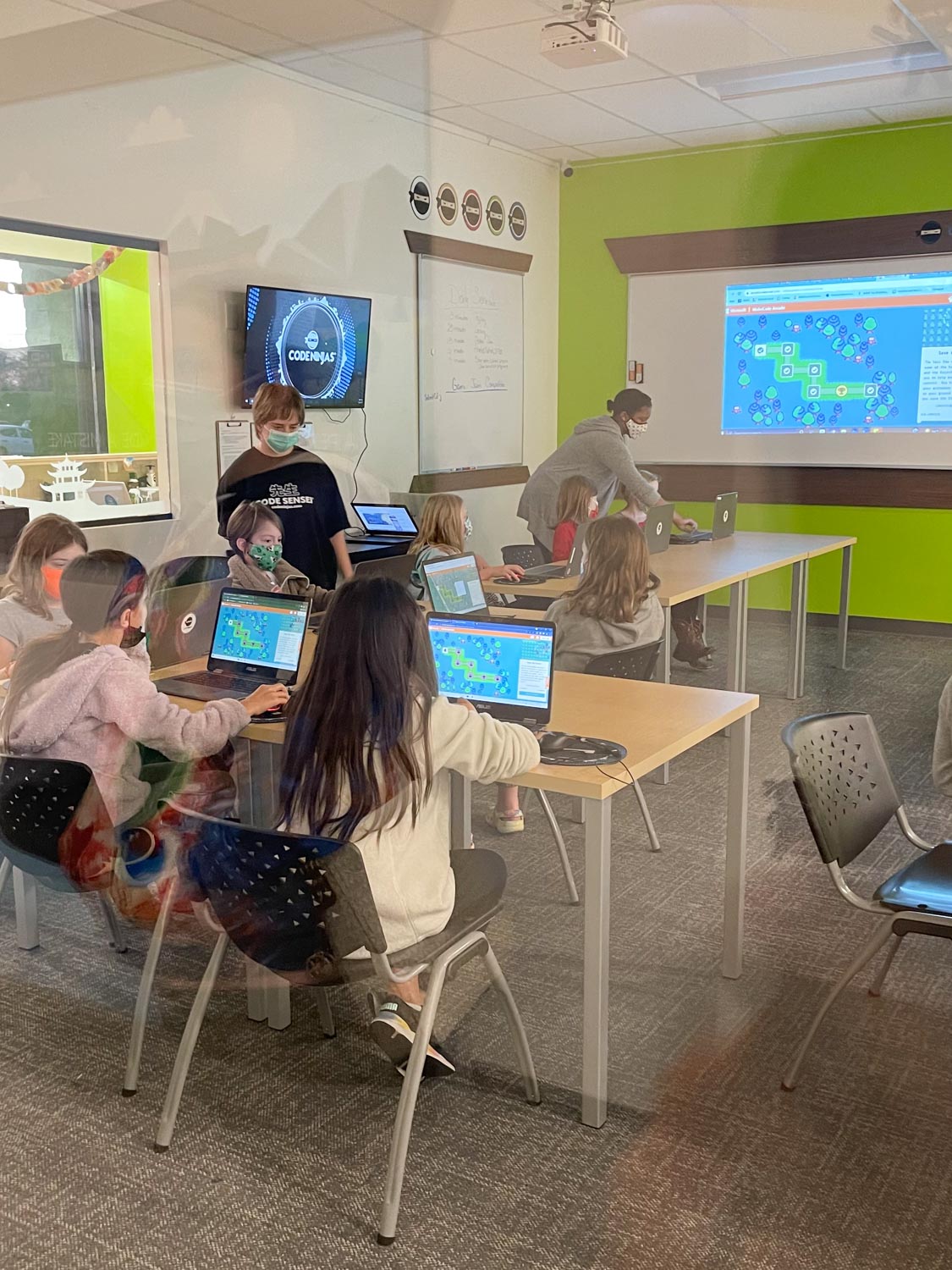 Benefits of MakeCode
What they specialize in now is getting kids coding the stuff they want to learn, instead of just what fills out a curriculum. Their projects include mods for Minecraft, making retro style games of their own, and even integrating their projects onto real hardware.
Each project builds on the abilities taught in the prior one, so every student will be learning new skills as they go, and all necessary resources are provided. There is no requirement for you to have prior knowledge in these subjects because each video session is designed to teach your student what they need to know.
With the multitude of courses and projects in their repertoire, you're guaranteed to find something even if it's in a more niche category. They also utilize real programming languages, meaning that the skills used here will be applicable in real world projects and jobs too.
What Are MakeCodes Biggest Advantages
This course is perfect for students who want to learn coding skills and apply them in real time to projects they care about, creating demonstrable and exciting results.
Some of the special advantages this course offers are.
Integrating Hardware. While most coding courses offer only software projects, these projects even have hardware components that give students something they can hold on to forever.
It's Totally Free. No subscriptions, no upfront payments, totally free. It's a great resource that can give students a quality coding education at zero cost to you.
Tons of Challenges and Projects. The best way to get a job in this field is to show what you know, and thanks to MakeCode, your child will have several complete and ready projects to show off from a wide variety of available challenges they can take.
Microsoft isn't exactly a slouch when it comes to coding and computer science. With MakeCode, they've distilled important and valuable lessons, tools, and resources that can help kids learn and grow whether they chose to pursue a career in coding, or just want to learn for fun.
However, some things to be aware of are that you may have to invest in specific hardware and electronics to take full advantage of these lessons. However, many projects can be done without that, so you only need to go the extra mile if that's something you really want to do.
Microsoft MakeCode for Kids
There is always something unique to be found in its different tools and projects. This is a great option for beginners and advanced students alike. It makes coding something that kids actually want to engage in and gives them reasons to keep learning even after their projects are done. Since their games like Minecraft can be directly integrated, you can bet they'll want to come back and learn more.
Your kids will surprise you with the cool stuff they can make using this platform and the skills they acquire. Whether it be fully playable games, robotics, or other surprises that can only come from a child's creative mind.
Growing Your Child's Education
Each course is self-paced to ensure that the lesson is fresh when it is time to learn, and it is interactive to ensure that each lesson sticks. Check out the projects on exhibit that your kids can build themselves to get a taste of the action.
Each project builds on abilities taught in the prior one, so every student will be learning new skills as they go, and because it's completely free, you won't have to worry about any sunken costs if your children aren't interested. However, with such a diverse range of exciting and one-of-a-kind projects, losing interest is unlikely.
Perfect Foundation for a Successful Future
If you're wondering why these courses are the smartest options for your child, consider that coding-related occupations are among the fastest expanding in the globe. Because computers and digital devices are present in practically every aspect of our lives, professional opportunities are both critical and numerous.
The majority of employment opportunities in this industry are fantastic possibilities that encourage creativity, cooperation, and problem solving in order to produce tomorrow's innovations. Individuals with these talents frequently find themselves in high-paying employment with several opportunities for advancement.
Because computer occupations cover such a wide range of topics, virtually every student will find something they excel at. Each industry has a strong need for workers, and new chances arise on a regular basis.
If a student is certain that they want to pursue a career in computer science, online coding classes like MakeCode can be a fantastic approach to gain the necessary abilities early on in order to prepare for higher education.
MakeCode Summary and Final Thoughts
MakeCode is the platform that Code Ninja uses to teach their students in a structured format how to program and code. It's an amazing introduction to block coding and allows you to transition to script coding once students are ready to make that leap. With a leader in big technology behind the platform, you can be sure that new releases of the platform will enable your children and students to grow along with the platform and new innovations in technology.
Learn More About Coding for Kids
---
Many of the links on this blog are affiliate links. CodingIdeaswithKids.com receives a small comission when certain items are purchased, but the price is the same for you. CodingIdeaswithKids.com is a participant in the Amazon LLC Associates Program, an affiliate advertising program designed to provide a means for sites to earn advertising fees by advertising and linking to Amazon.com.