Coding is the way of the future, and learning it can guarantee your child a successful future where jobs and opportunities are limitless. With so many platforms to learn coding out there, which ones are worth the time?
CodeMonkey is a fantastic approach for teaching coding to youngsters, using fun, intuitive teaching tools such as games and using real developer tools. It shows kids that coding can be fun, while getting them hands on with real projects.
Of course, there's a lot more to it than that. CodeMonkey does a lot of things to stand out from the crowd, and there are a lot of intriguing offers available on this platform that you should be aware of.
What Makes CodeMonkey a Great Platform
First off, what exactly is this course? CodeMonkey is an online education platform that specializes in teaching kids how to code. They offer a variety of courses and learning plans that help kids learn the fundamentals while getting them experience with the same tools and languages that the pros use out in the real world.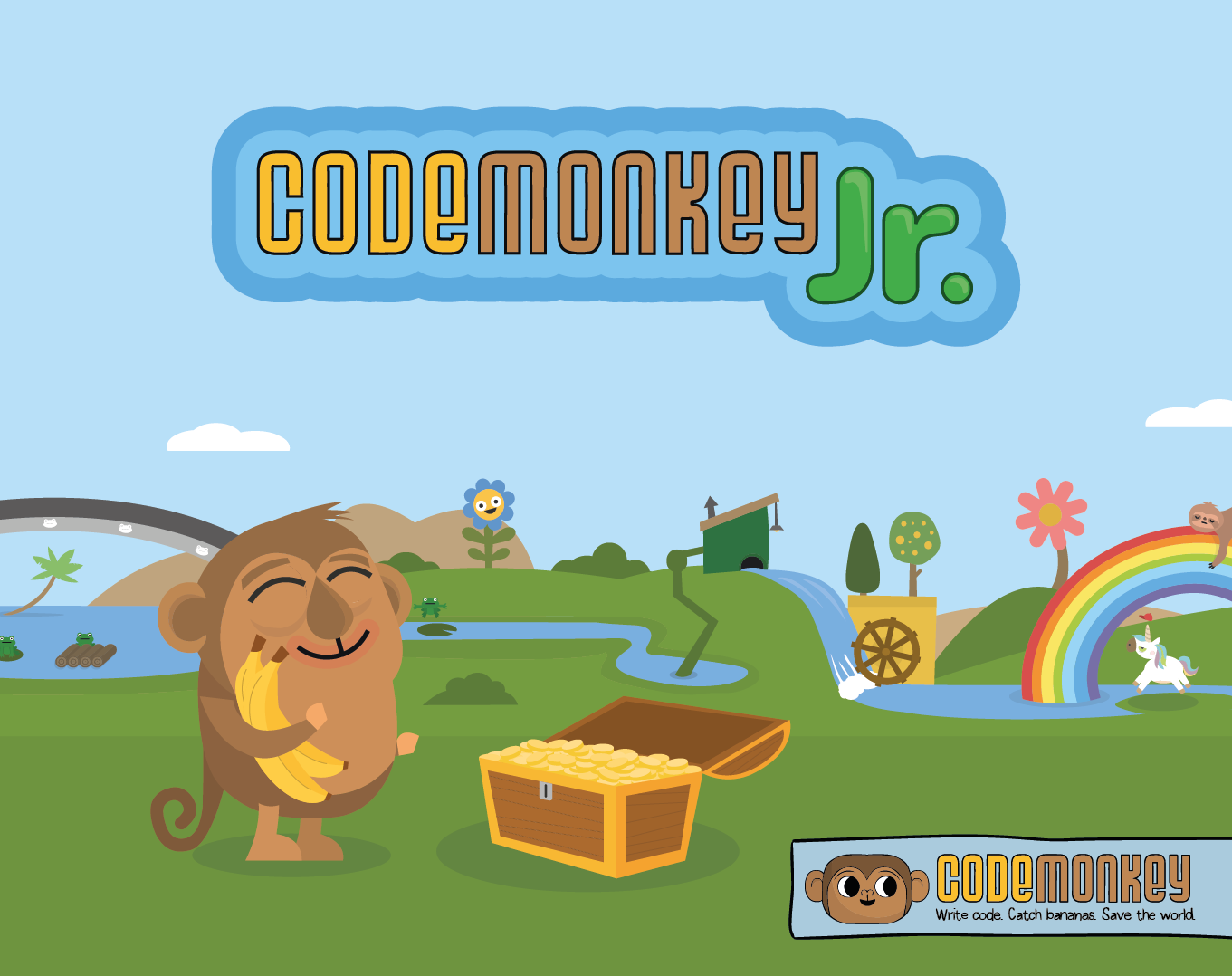 What they pride themselves in is the unique approach to teaching kids to code. While coding can be a complex and hard to master subject, even for adults, this platform tries to make it fun and interesting by gamifying the interfaces and projects, and emphasizing kids' creative strengths.
Their goal is to engage and educate the next generation of coders and bring the countless opportunities coding provides to millions of kids around the globe, in a more creative and intuitive way than ever before.
What Are the Benefits to Learning Coding
Why should your kids learn to code? There are plenty of reasons but the biggest is the direction our future is heading as we move more and more of what we do online. Coding is the backbone behind every app, tool, resource, site, and platform we use, and there is an ever growing demand for people who have the skills to bring these to life.
This course is ideal for those who want to gain a competitive edge, and when a child starts their coding knowledge at an early age, they'll have the foundational skills to get ahead even further than the millions who will seek those same jobs and opportunities.
Jobs in the coding world will never go away, and every projection and forecast shows only major growth in these fields. If your child is equipped with these skills, their opportunities will be truly limitless.
What You Need to Know About CodeMonkey
This course's pricing can range from to $6-20 per month depending on the plan for individuals. There are multiple tiers that offer distinct features that could be beneficial depending on the type of experience you're looking for.
The basic tier, for $6, offers 1 Child Account, 1 Parent Account, Progress Tracking, and Online Support, while the family plan and home school plans offer more accounts and solutions to problems. No matter which tier you choose, you'll have access to game creators, full text based and interactive courses, and future releases.
Courses include a K-8 curriculum that can bring your child up to speed on coding no matter their age. Coding is taught in either block based, text based, or advanced forms, and the platform even offers courses specifically designed for Pre-K and Kindergarten students. Courses typically last 1 semester each depending on the grade, and they build upon each other with strong foundational tools.
What Makes CodeMonkey Really Worth It
With CodeMonkey, you're going to see a lot of unique offerings and advantages when compared to traditional schooling or other courses. The benefits of this course are as follows:
A Fun and Attractive Interface. This platform puts kids first and foremost by designing everything, from courses to games with them in mind. Your child will never get bored or feel overwhelmed.
Tons of Support. CodeMonkey offers teaching tools, lesson plans, automatic grading, and more resources that help parents and teachers get down to the important stuff, actually engaging with the students themselves
Pricing. The pricing structure is fair and attractive. If you were to enroll your kids in a private class, it could run you hundreds of dollars, but with CodeMonkey's pricing structure and tiers, your kids can get a quality coding education for less than the cost of Netflix per month.
It's simple to see why so many students and teachers opted for this course. By offering tons of unique advantages and making coding fun and exciting for children, this platform has stood out from the crowd and has become a worthy investment.
Is This the Perfect Course for You
There is always something unique to be discovered in its huge library of courses and education standards. How does it stack up against other courses? CodeMonkey is a great option for kids specifically. It makes the interface and lessons appealing to children in a way that other programs don't.
This can offer several advantages, including engaging kids at a young age and keeping their interests up, but can also turn off older learners who want something a little more advanced. It's important to know if your child will engage with the program before making a decision, luckily there is a free trial offered. 
Final Thoughts on CodeMonkey
This course strives to equip everyone, regardless of individual reason or circumstance, with a high-quality coding education. As the world grows more dependent on these skills and the people who know them, children with the proper coding knowledge and education will find themselves getting much farther ahead.
As a result, regardless of which field you pick, this course has considerable benefits when compared to traditional educational institutions. One of these is that it puts kids first, and distills the complex and intricate world of coding down in ways they can enjoy and engage with.
If you want your child to get a foundational skill they can grow with and be rewarded for their lives with, then you want them to learn coding, and CodeMonkey is a great place to start.
More Kids Coding Inspiration
---
Many of the links on this blog are affiliate links. CodingIdeaswithKids.com receives a small comission when certain items are purchased, but the price is the same for you. CodingIdeaswithKids.com is a participant in the Amazon LLC Associates Program, an affiliate advertising program designed to provide a means for sites to earn advertising fees by advertising and linking to Amazon.com.