Kids can start exploring the world of computer science and programming at 5 years old, which is about the time they start their formal education for Kindergarten. At age 5, your child is beginning to understand how to solve issues, make decisions, and accept responsibility for their actions and words. They will also get interested in their studies, whether mathematics, reading, language or even how the technology works today.
If your 5 years old show interest in technology, especially learning how to code, you may begin teaching your child. However, it may sound complex and complicated to you, but with the use and function of coding toys, unplugged coding activities, coding apps, or even puzzles, it will be easier for you and them.
Below is a list of the best ways to introduce your 5-year-old to coding today.
All About Teaching 5 Years Old How to Code
Are you worried about your 5 years old that is learning how to code? Well, I understand. They can be so young that they may have a hard time grasping the fundamentals of coding.
But the truth is, code for 5 years old kindergarten students and kids is a lot easier than you think! Even if they do not know to code, it can be easily understood with the right resources applicable for their age.
Get to know and find helpful tips and resources for teaching your 5 years old how to enter the world of coding. For 5 years old, you will learn how to code, use some of the most common programming tools, and much more!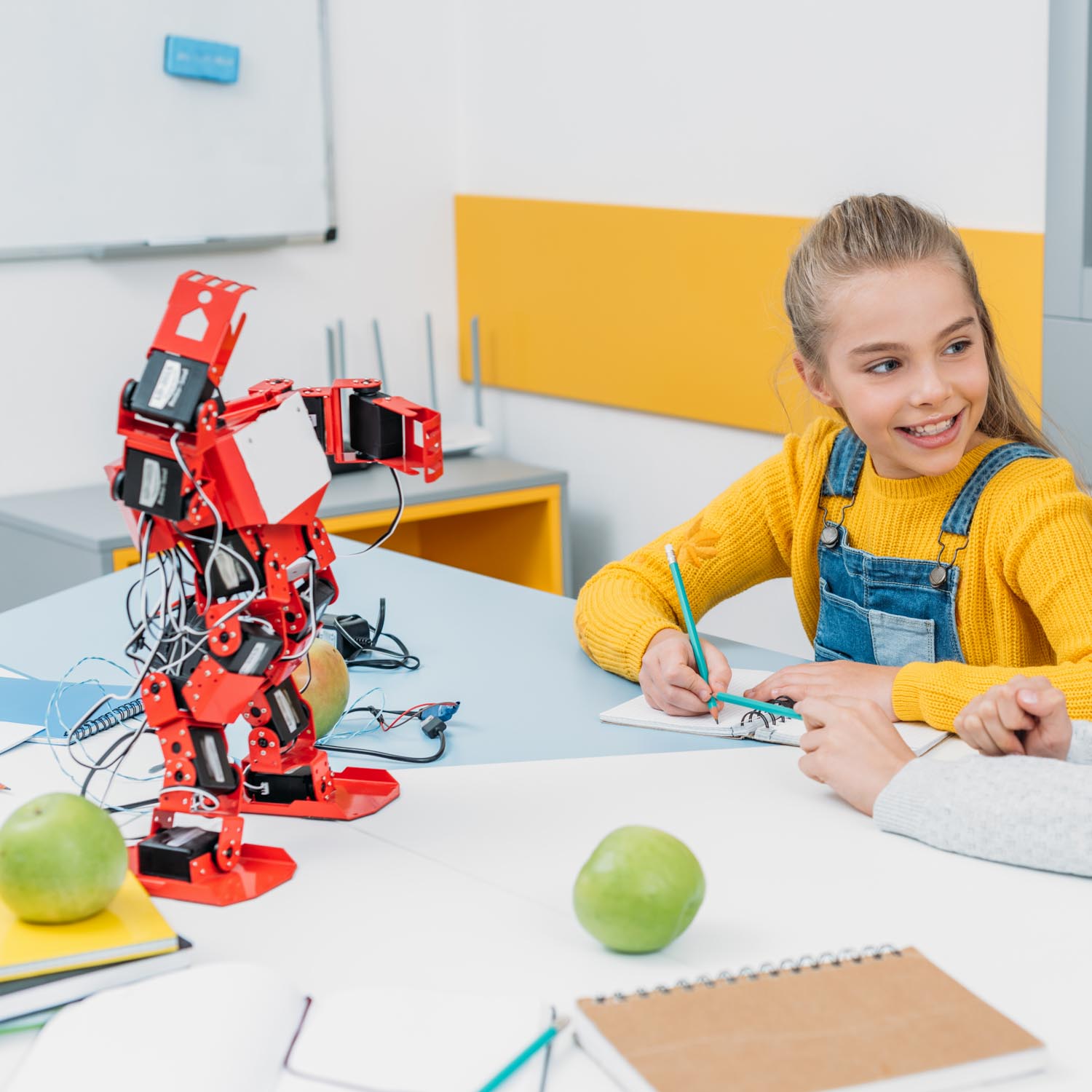 Best Tips to Teach Your 5-Year-Old How to Code
Every parent wants to provide their child with the best chance of success in the future and help their educational growth. There are various ways to help your child succeed academically or better prepare for the future, and one of them is teaching them how to code and program.
You are not alone if you want your 5-year-old (or even yourself) to get interested in coding for educational or career reasons. Having your child learn how to code can help them develop various abilities, like creativity, problem-solving, logical thinking, etc.
Get ready to be guided as the following tips can help you start how to introduce yourself and your 5-year-old kid to the world of coding.
Teach them the Basic Coding Concepts
At age 5, some children may already be familiar with coding and have a basic understanding of it entails. Others may have no concept of what it entails, or they may think it is too hard to comprehend.
To let your 5-year-old start to know the basics, it is best to slowly and make it simple to introduce to them. The concept of computer programming can be simplified for children by explaining to them that it is nothing more than a collection of instructions for a computer.
As easy as it may appear, computer programming is nothing more than a list of procedures that must be followed to function. The desired outcome can only be reached if the correct steps are taken correctly. In most cases, if an order is placed incorrectly, nothing will happen.
Suppose you are worried about exposing your kids to computers or technology at a young age. There is nothing to be concerned about as it is not necessary to introduce coding with technology or a computer. The best way to educate young children on the fundamentals of coding is through educational games.
You can try purchasing a coding toy for them, and by the use of these toys, they will understand how computer programming/coding works.
Introduce Coding Toys
As I have mentioned in the first tip, purchasing and allowing your 5-year-old to play with coding toys can help you understand the basics of coding. Coding toys are made to be educational while having fun. These toys teach youngsters the fundamentals of coding and enhancing their STEM education.
These days, there are a lot of coding toys that don't require screens, so no worries if you do not want your 5-year-old to be exposed to a screenplay. For 5 years old, there has been a wide range of coding toys, from puzzles, board games, and robots. In addition, a large variety of coding-related toys are readily available, even for young children as young as five years old.
Coding toys are also trendy and easily accessible for purchase. You can mostly find them on the most physical local store or eCommerce sites like Amazon if you are looking for a convenient purchase.
Coding Books
At age 5, your child is probably learned or started to read already. While this must be a young age to grasp some information through books, various coding books can help them to be able to get the idea of basic coding. One example of these is illustrated coding books.
The graphics in a picture or illustrated book assist beginning readers in interpreting the story they are currently reading. Even if young children are having difficulty following the story because of the words alone, the graphics can assist them in making a more robust sense of the situation.
Let Them Enjoy Coding Activities
Aside from coding toys, one tip that can help your 5 year old learn coding without using a screen is through coding activities. Games and puzzles that teach the fundamentals of coding to children are referred to as "coding activities."
Below are some coding activities that are simple enough for your 5-year-old to comprehend and understand, even without a computer lab!
Chalk Play
This screen-free coding activity for 5 years old will need to use chalk and can be played outside. To start, a grid of 8 x 8 squares is drawn on the ground using chalk for this activity.
Some squares have been filled in, and these are the squares that contain the water blaster. Children must direct their 'robots,' which can be either instructors or parents, to the water blaster squares to win. Suppose students successfully provide 'coding' instructions that direct the robots to the water blaster squares. In that case, they will be allowed to fire their teachers or parents with water cannons!
You may find this coding activity simple, but you will realize that in this coding activity, your 5-year-old will learn about sequencing, algorithms, and debugging.
Follow a Maze
A maze is a path or set of tracks, often leading from one point to another. In this activity, your 5-year-old will learn and develop resilience, self-confidence, sequencing, and algorithm.
For 5 years old, resilience will be developed through maze-based activities. Whenever they find themselves on the wrong route, they must walk back and try again until they find a new one.
If you want to spice things up a bit, set up a blindfolded maze for your 5-year-old. One child should take charge of the computer while the other is on the task of writing the code. The programmer has to provide the blindfolded computer with instructions (algorithm!) for it to navigate the maze!
Let Them Use and Play Applications
While using technology such as computers and phones has some adverse effects on children, it also has many favorable ones for children's education, especially coding. Mobile applications can help your 5 years old for their future career. Early exposure to technology and its potential can help children prepare for their future properly and its opportunities.
Frequently Asked Questions
At what age should I teach my kid coding?
Children who code from the beginning of their primary schooling achieve more outstanding academic achievement throughout their education. So if you think that your child has significant potential in the world of coding or has expressed an interest, getting them started at a young age is ideal.
Teaching 5-year-old kids to the basics of coding is possible. A variety of logical games, applications, and some basic exercises that can simulate the capacity to code should be made available.
Summary About 5-Year-Old to Learn How to Code
At age 5 (kindergarten), your kid will be exposed to a wide range of new experiences for play and fun in terms of education. They can also understand the basics of coding at this young age if you consider teaching them.
However you may find coding challenging, you and your children can benefit from coding toys, unplugged activities, coding applications, and even puzzles. If you use the right resources, coding for kids will be simple to understand, even if your 5-year-old child has no prior knowledge of coding.
To sum it all up, there are a variety of ways for 5-year-olds who are interested in learning the fundamentals of coding to do so if you know the right resources. I hope that by reading this blog, you'll learn how to teach your 5-year-old about coding.
More Inspiration for 5 Year Old Kids Learning to Code
Looking to be inspired? Here are some other posts related to teaching five year olds how to code.
---
Many of the links on this blog are affiliate links. CodingIdeaswithKids.com receives a small comission when certain items are purchased, but the price is the same for you. CodingIdeaswithKids.com is a participant in the Amazon LLC Associates Program, an affiliate advertising program designed to provide a means for sites to earn advertising fees by advertising and linking to Amazon.com.