If your kid is at age 12 years, you might think that their brain is finished maturing. However, this isn't necessarily the case. A 12-year-old can think in more abstract terms and solve problems more quickly.
And if you are thinking of helping your kids develop their minds more, especially in learning coding, age 12 is the best time to get your kids interested and involved in computer science. Learning computer science and coding is one of the most popular and helpful skills they can learn and acquire.
However, learning is always a challenge for many, which applies more to younger ages. But at 12 years old, learning how to code can be
known quickly as they may probably have learned the basics of coding.
When it comes to gaming, social media, and other aspects of technology, many 12-year-olds are starting to get involved. Coding is the foundation of all digital media, including animation and video games.
But aside from applications or screenplay, your 12 year old kid can learn it screen-free, thanks to the popularity of coding toys nowadays. However, you might think that at 12 years old, they are already old enough to play with toys. That's not always the case as there are age-appropriate coding toys for your 12 year years old, and today, you will learn about it as I am sharing with you the best coding toys for 12 years old.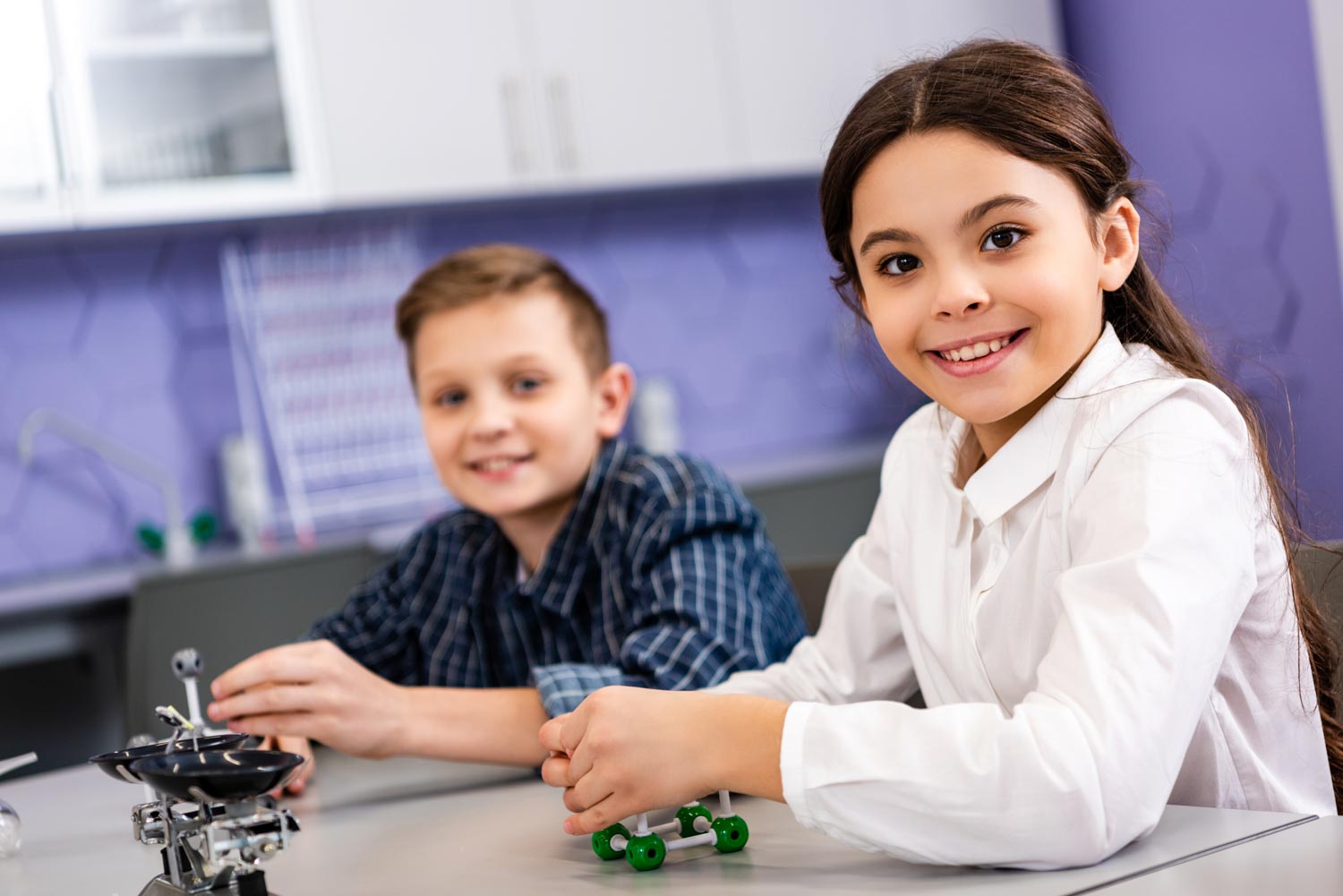 Coding for 12 Year Old Kids
Because it marks the beginning of a career in computer science, teaching coding to 12-year-olds is critical, especially if computer science is the world they want to be in. However, after the age of 12, many pupils begin to lose interest in and lack self-confidence when learning to code. If you are looking to get your 12-year-old interested in coding, here are some suggestions:
Coding Robots
We all know that robots have been fantastic since the dawn of time, as these incredible machines appeared in just about every major sci-fi series. This is why robots for kids that teach the art of coding through interactive play have exploded in popularity and are a great item to involve in learning.
Once 12-year-olds have mastered the basics of coding, robotics is an excellent application exercise. To provide a robot direction, programmers write robotics code. This paves the way for pupils to experiment and learn from their mistakes to achieve their goals.
Coding Class
Try a free coding class or app with your 12-year-old to get them interested in coding! Using apps or attending coding classes allows you to teach your child when and where it works best for them. It is advantageous to take online live lessons since they enable students to receive immediate feedback from a real-time teacher.
Coding Toys
Interactive play is one of the best ways to learn nowadays. Through coding toys, coding doesn't have to be intimidating or boring. Using coding toys, kids get interested in computer programming, robotics, electronics, and more.
Best Coding Toys for 12-Year-Olds
Game-based learning is becoming increasingly popular to impart challenging topics while also encouraging students' imaginations and sense of play. Choosing a game or coding toy for your child to play that piques their interest will help them succeed in their coding education. I am sharing with you the wide range of choices of coding toys available for your choosing:
Wonder Workshop Cue Robot
Ages: 11 years old to 18 years old
Take learning coding to the next level! "Cue" is an intelligent robot that brings robot-human interaction to a new degree of sophistication.
Programming interactive experiences are entertaining for all skill levels thanks to the games and challenges of this robot. Switch between the block and JavaScript programming with ease using Cue's secret to coding for any ability level.
Wonder Workshop Cue – Coding Robot for Kids 10+ – Voice Activated – Navigates Objects – 4 Free Programming STEM Apps – Advance Learn to Code (QU01-d1)
Unlike any other robot: Cue is an engagingly sophisticated learning robot that will inspire hours of creative problem solving With something for beginning and advanced coders alike, Cue can grow with the user and take coding to the next level
Three ways to learn coding: Cue robot engages kids as they build coding proficiency by transitioning from Block-Based coding to text-based JavaScript We've also included Wonder, a state machine-based language designed specifically for our Robots
Interactive AI: with four unique personality avatars that you can try, Cue is a comedian trapped inside a robot's body Cue can chat with you about books or tell you jokes and has a vocabulary of over 170, 000 words and 30, 000 text responses
Sphero Mini
Ages: 8 years old to 14 years old
Are you looking for the perfect coding/robotic toy for beginners? If so, you already found an app enabled robotic ball that promises to be a lot of fun!
Your 12-year-old kid will learn how to code using Sphero Mini with the free Sphero Edu app. The Sphero Mini may be programmed using this software by drawing on your screen, dragging and dropping code blocks, or using JavaScript.
Sphero Mini (Blue) App-Enabled Programmable Robot Ball - STEM Educational Toy for Kids Ages 8 & Up - Drive, Game & Code with Play & Edu App, 1.57"
LITTLE ROBOT, LOTTA FUN: Sphero Mini packs a ton of fun into a tiny programmable robot the size of a ping pong ball. Equipped with a gyroscope, accelerometer, and colorful LED lights, this educational robot is more than a mini robot toy. Sphero Mini is the perfect entry into robotics for beginners!
LEARN TO CODE: Powered by the free Sphero Edu app, you can create and customize games and code Sphero Mini by drawing on your screen, using drag and drop coding blocks, or writing JavaScript.
DRIVE MODE: Beginner learners can drive and play STEM-inspired games with the free Sphero Play App. Drag and drive with Joystick mode, pull back and release with Slingshot mode or tip and rotate your mobile device with Tilt mode. Included with Sphero Mini are 3 traffic cones and 6 bowling pins to inspire obstacle course fun right out of the box.
ThinkFun Hacker Cybersecurity Coding Game
Ages: 10 years old and Up
Do you want your 12 year old learn the basics of coding and cybersecurity? It is very much possible with this ThinkFun Hacker Cybersecurity game.
This coding game is a board game that has challenging logic puzzles that make you think and are realistic, logical ideas about how to hack together. Unlike other ThinkFun toys, the game doesn't want to teach you IT terms like loops or conditions, but it wants to show you how they work. In Hacker, players learn about the idea of concurrently.
Hacker is designed to help you improve your critical thinking abilities. Like other ThinkFun toys, this board game toy will help your 12-year-old to improve logical reasoning, spatial reasoning, and planning skills, all while having a lot of fun. It will also teach them essential programming principles.
Think Fun Hacker Cybersecurity Coding Game and STEM Toy for Boys and Girls Age 10 and Up, Multicolor
Trusted By Families Worldwide - With Over 50 Million Sold, Thinkfun Is The World's Leader In Brain And Logic Games
Develops Critical Skills - Playing Through The Challenges Builds Reasoning And Planning Skills As Well As Core Programming Principles, And Provides A Great Stealth Learning Experience For Young Players
What You Get - Hacker Is A Cybersecurity Coding Game And Stem Toy For Boys And Girls Age 10 And Up Where You Learn Programming Principles Through Fun Gameplay. It Includes A Game Grid, Control Panel, Challenge Booklet, 2 Agent Tokens, 9 Movement Tiles, 13 Revolving Platform Tiles, 5 Double-Sided Transaction Tiles, A Transaction Link Token, 3 Data File Tokens, 2 Exit Point Tokens, A Virus Token, Alarm Token, 2 Lock Tokens, And A Solution Booklet
iRobot Root rt0 Coding Robot
Ages: 6 years old to 14 years old
If you look for something more engaging than movements on a screen, iRobot will be perfect for your kids. Unlike other coding toys, this stem toy has a physical bot that can move around the house.
It's easy for your child to learn how to code with the Root rt0 iRobot Coding Robot because it responds to touch, light, color, and sound. The accompanying Learning Library is jam-packed with hours of lessons, projects, and exciting STEM-friendly activities, and the magnetic connection points make it simple to use.
Keep in mind that they have a monthly subscription if you are looking for more advanced content for advanced coders. Also, if your device has an outdated processor, the app compatible with this toy can get stuck.
iRobot Root rt0 Coding Robot with Brick Top Holiday Bundle: Programmable STEM Toy for Kids 6+, Ideal for Creative Play Through Art, Music & Code
Holiday Bundle - For a limited time, bring home the joy of creativity with an all-new bundle that includes the Brick Top for non-stop play and exploration!
Bring Code to Life Through Innovation & Exploration - The Root rt0 coding robot and Brick Top bundle combine family friendly fun and hours of coding activities at your fingertips, no matter your family's experience with coding or robotics. With over 20 reactive sensors and features this smart robot appeals to children and families of all interests.
Master Coding for Any Skill Level - With 3 learning Levels the Root rt0 is easy for beginners, but still challenging enough to keep experienced coders engaged. Create your own coding journey by using the iRobot Coding app's auto-level converter to instantly translate your programs across all 3 Learning Levels advancing with you as your skills progress.
ThinkFun Circuit Maze Electric Current Brain Game
Ages: 8 years old to 12 years old
Create an actual electrical circuit that lights up specific beacons using Circuit Maze. The 60 puzzles are challenging and thought-provoking and they will keep you entertained for a long time. In addition, you'll learn how circuits operate while playing Circuit Maze.
In terms of electrical concepts are extremely simple: LED lights only allow electricity to flow in one way; if a circuit is broken, the current will take the shortest route. Overall, it is a variety of challenging logic puzzles that teach the fundamentals of coding concepts.
If you are looking for a screen-free play coding toy for your 12 year old, this is also ideal. This game can be played without the need for an Internet connection, and it is a cost-effective way to improve critical thinking skills. Keep in mind that this coding toy requires 3AAA batteries.
Sale
Lego Mindstorms EV3
Ages: 10 years old to 15 years old
We all know that LEGO products are always fun, and their Mindstorms line is never an exception. The LEGO MINDSTORMS EV3 kit includes instructions for 17 alternative robotic designs, each with its own distinguishing characteristics. Builders may program their STEM robots to do various tasks such as talking, walking, grabbing, shooting targets, and more.
This toy is both imaginative and informative, and children will enjoy it! Once you have downloaded the free EV3 programmer app, you will be able to control this robot by connecting it to your smartphone or other devices over Bluetooth. However, keep in mind that you will need a lot of batteries in operating this unit, and you cannot wall charge it.
Sale
LEGO MINDSTORMS EV3 31313 Robot Kit with Remote Control for Kids, Educational STEM Toy for Programming and Learning How to Code (601 Pieces)
Builders of all ages will love building and coding their fully-functional robot to walk, talk, and even play games or complete tasks! This educational STEM robot toy makes engineering fun for everyone who builds it.
LEGO MINDSTORMS EV3 is built with 601 pieces and includes the intelligent EV3 Brick, 3 servo motors, plus color, touch and IR sensors. Connect with your smart device and download the free EV3 programmer app to control the robot!
LEGO MINDSTORMS EV3 comes with instructions for 17 different robotic designs, each with its own unique features. Builders can program their STEM robots to talk, walk, grab, shoot targets and more! Kids will love this creative and educational toy!
ThinkFun Code Master Programming Logic Game
Ages: 8 years old and up
Aside from LEGO, ThinkFun is also one of the best and popular brands in creating brain and logic games. This coding board game and STEM toy is the ultimate coding experience, and it teaches programming theory through engaging gameplay. The game includes ten maps with a total of sixty levels to complete, twelve guide scrolls, twelve action tokens, eight conditional tokens, and an instruction booklet with solutions.
The several challenges in this game will make your 12-year-old think or even you! Through a number of difficulties, your child may ask you for assistance to look for the solution if they are unable to complete the issue. But that can be awesome also if you are looking for a parent-child game to play with.
ThinkFun Code Master Programming Logic Game and STEM Toy – Teaches Programming Skills Through Fun Gameplay
Trusted by Families Worldwide - With over 50 million sold, ThinkFun is the world's leader in brain and logic games.
Develops critical skills – Playing through the challenges builds reasoning and planning skills and provides a great stealth learning experience for young players.
What you get – Code Master is the ultimate coding board game and STEM toy, and teaches programming logic through fun gameplay. Contains 10 maps with 60 levels to solve, as well as 12 guide scrolls, 12 action tokens, 8 conditional tokens, and an instruction booklet with solutions included. Makes a great gift for smart kids ages 8 and up.
Best Selling Coding Toys for 12 Year Olds
Here are some of the best toys for 12 year old kids that seem to sell out pretty often for gift giving and seasonal gifting!
Sale
Bestseller No. 1
Educational Insights PYXEL A Coder's Best Friend - Coding Robots for Kids with Blockly & Python Coding Languages, Coding for Kids Ages 8+, STEM Toys
SPARK MORE CURIOSITY! Help little ones wonder, think, explore, and discover with STEM & coding toys that encourage new interests and spark new passions!
LEVEL UP YOUR CODING SKILLS! Kids of every coding level follow simple instructions to program PYXEL to perform amazing actions and tricks, show sweet expressions, change colors, make silly sounds, and more while leveling up their coding skills in two coding languages: Blockly and Python
SAFE AND SECURE: No internet connection is required! With PYXEL's password-protected Wi-Fi, kids simply connect their Wi-Fi-enabled tablet or computer to PYXEL—they're never connecting to the internet
Bestseller No. 2
Winning Fingers Flashing Cube Electronic Memory & Brain Game | 4-in-1 Handheld Game for Kids | Fun Gift Toy for Kids Ages 6-12 Years Old
Improve Skills : Our 4-in-1 cube light-up games help improve brain skills, hand-eye coordination, and reaction time. It's perfect for home or travel. Requires 3x AAA batteries (not included).
Challenging Speed Games : Chase and Catch Me games let you race and react with your fingers. Press the blinking red lights while avoiding green lights and grabbing some "bonus" blue lights!
Test Your Memory Games : Follow and Remember Me games test your memory with flashing light sequences for you to memorize and repeat. Just the right amount of challenge for most people.
Bestseller No. 3
Bestseller No. 4
Playz My First Coding & Computer Science Kit - Learn About Binary Codes, Encryption, Algorithms & Pixelation Through Fun Puzzling Activities Without Using a Computer for Boys, Girls, Teenagers, Kids
EXCITING WAY TO LEARN: Inspiring young children to learn has never been more fun with this Playz science kits that allows kids to learn about computer science while creating binary necklaces, ancient encryption devices, sorting races, mystery mazes, pixelated pictures & much more! Perfect fun & hands on educational christmas or birthday gift for boys, girls, kids, & teens Ages 6, 7, 8, 9, 10, 11, 12+ Years Old
LOADED WITH VALUE: 30+ Tools, Ingredients, & Parts combined with a fun and simple instructions book make for hours of fun education at home or in the classroom.
EASY TO USE: The fact-filled colorful lab guide is full of pictures and information giving kids hours of fun in their own home made science lab! A fun way to educate kids has never been easier!
Bestseller No. 5
Roblox Coding for Kids: Learn to Code in Lua - Computer Programming for Beginners Roblox Gift Card with Digital Pin Code, Ages 11-18, (PC, Mac, Chromebook Compatible)
✓ ROBLOX CODING in LUA COURSE: You have purchased the roblox toys, done the whole surpise birthday party supplies favors for your boys or girls and now it's time to give the gift that 100% matters of fun education! Child will learn Lua coding inside Roblox Studios to create their own worlds and a multiple level obstacle course.
✓ LIVE MENTOR SUPPORT: No need for that roblox book or card of instructions. Put away the legos, action figures, and your plush, because this online course allows you to chat directly with a real human mentor. Unlike other online coding programs for kids that offer you a how-to sheet, we offer live chat assistance.
✓ SCHOOL, HOMESCHOOL APPROVED CURRICULUM and STEM EDUCATION CERTIFIED: Simply Coding courses have been approved by school systems throughout the world, both as an elective and as an after school program. Including receiving high school credit for course completion. Work in real Roblox Studio IDE with this series of over 35 hours of course content.
Bestseller No. 6
Sale
Bestseller No. 7
Sale
Bestseller No. 8
NATIONAL GEOGRAPHIC Earth Science Kit - Over 15 Science Experiments for Kids, Crystal Growing Kit, Volcano Science Kit, Dig Kits & Gemstones, STEM Project Toy for Boys and Girls (Amazon Exclusive)
MASSIVE SCIENCE KIT FOR CURIOUS KIDS - More than 15 experiment activities including dueling water tornadoes, building an erupting volcano, growing a crystal, two geologic dig kits, and more
ENOUGH TO GO AROUND - This science lab allows kids to conduct multiple experiments and is great to share with family, friends, or classmates; you will enjoy the magic of discovery together
THE SECRET IS THE SCIENCE - A detailed learning guide teaches the science at work in the experiments, allowing your child to develop a deep, lasting appreciation for a variety of Earth sciences
Sale
Bestseller No. 9
Super Street Racer - Nintendo Switch
Super Street: the game is the official arcade racing game for Super Street, the world's number One in automotive tuning culture.
Start from the bottom with nothing but Scrap as you build your dream ride part by part and use it to tear up asphalt in a wealth of different game modes and environments.
Experience intense action-packed classic arcade racing pushing your car to the limit. Customize your ultimate Street racer using tons of Authentic car parts and unleash it on the streets, leaving behind a trail of spectacular and detailed destruction.
Bestseller No. 10
Programming Learning Kit, Coding and Graphical Programming, 12-in-1 STEM Toy for Kids, Educational Science Experiment Set, Coding Block Sensor Module, Crowbits Creator Kit
Graphical Programming --- "Creator Kit" uses Arduino as the mainboard console, combines electronic modules and Letscode which is a visual graphics programming software. You can program and build interactive projects by dragging and dropping blocks.
Combine programming and games --- There are more than 200 Lego blocks and 12 different types of models have been programmed for you. More models are waiting for you to create.
Plug & Play --- Crowbits have magnetic snaps, you can connect them effortlessly. All you have to do is to align the magnetic Pogo pin connector. Then you can use letscode software to control your projects, as coding skills improved, you can also switch to other text programming languages for further learning.
Summary of Best Coding Toys for 12-Year-Old Kids
The ability to think in abstract terms and solve issues more quickly develops from twelve. At this age, learning to code can be accomplished relatively quickly.
So if your kid is at age 12, it is best to get the opportunity in helping his or her to learn even the basics of coding. Introduce them to coding toys. I hope that with my list of coding toys for 12 years old, you are able to enlighten what toy will your 12 year old will enjoy and interested about.
More Inspiration for 12 Year Old Kids Learning to Code
Looking to be inspired? Here are some other posts related to teaching twelve year olds how to code.
---
Many of the links on this blog are affiliate links. CodingIdeaswithKids.com receives a small comission when certain items are purchased, but the price is the same for you. CodingIdeaswithKids.com is a participant in the Amazon LLC Associates Program, an affiliate advertising program designed to provide a means for sites to earn advertising fees by advertising and linking to Amazon.com.